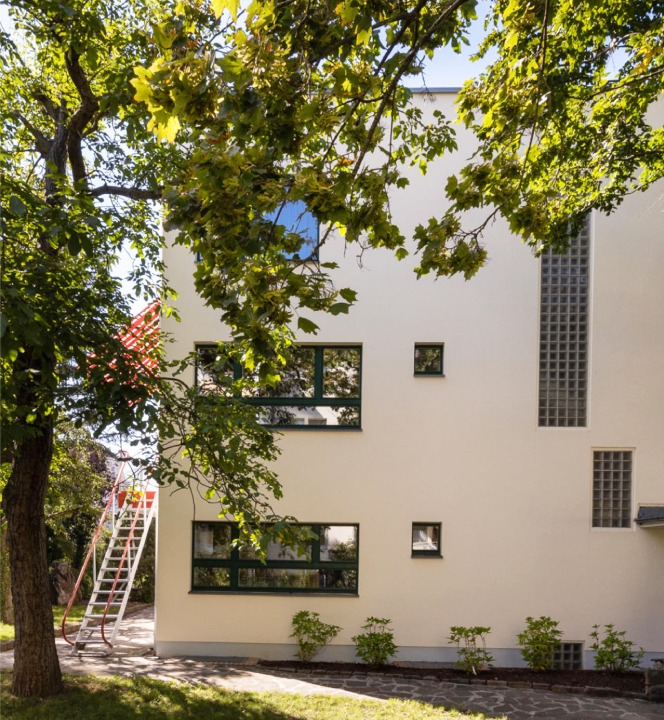 Tickets
A visit to Haus Rabe is only possible with prior reservation. Please check our reservation calendar for available dates.
Admission prices for Haus Rabe: Single ticket 11 euro (9 euro reduced), group ticket (from 10 people) per person 10 euro (8 euro reduced).
You are welcome to request vouchers via telephone or e-mail.
Reserving tickets
Bauhaus weddings
Why not come to Haus Rabe in Zwenkau for a stylish Bauhaus wedding?
Come to Haus Rabe and tie the knot in a fine piece of cultural heritage. The registrars of Zwenkau town council carry out weddings in the living hall of Haus Rabe with its many works of art.
Click here for more details on Bauhaus weddings:
Getting married at Haus Rabe
Friends of Haus Rabe
The "Friends of Haus Rabe" support culture in the Leipzig district, and heritage protection for Haus Rabe in particular, with an annual subscription of 100 euros. In return, they receive a yearly pass for unlimited visits to Haus Rabe, are invited to previews and can play an active part in shaping the cultural life of the region.
Just get in touch if you are interested!
Becoming a member