Current News
sunday, Sept.10, 2023
11-16 express visits
15 reading in Haus Rabe garden
11-16 Café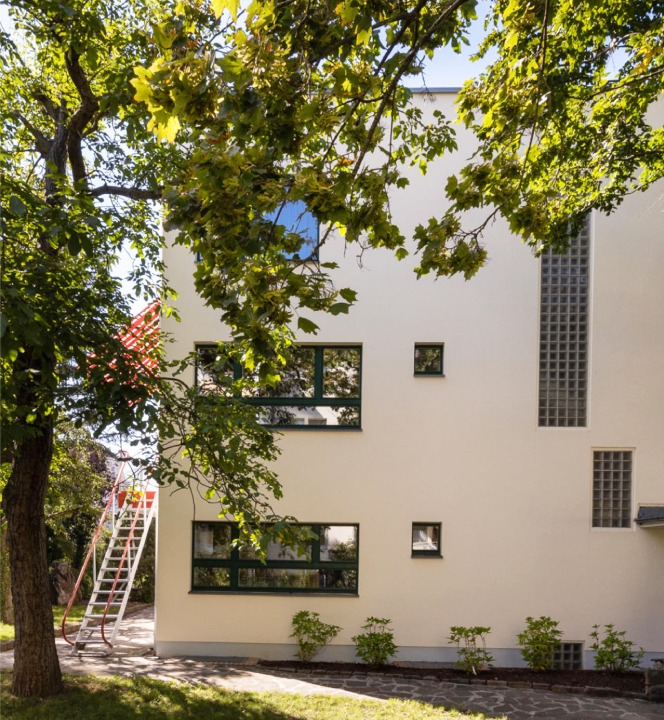 Tickets
A visit to Haus Rabe is only possible with prior reservation. Please check our reservation calendar for available dates.
Admission prices for Haus Rabe: Single ticket 11 euro (9 euro reduced), group ticket (from 10 people) per person 10 euro (8 euro reduced).
You are welcome to request vouchers via telephone or e-mail.
Reserving tickets
Bauhaus weddings
Why not come to Haus Rabe in Zwenkau for a stylish Bauhaus wedding?
Come to Haus Rabe and tie the knot in a fine piece of cultural heritage. The registrars of Zwenkau town council carry out weddings in the living hall of Haus Rabe with its many works of art.
Click here for more details on Bauhaus weddings:
Getting married at Haus Rabe
Friends of Haus Rabe
The Kulturstiftung Landkreis Leipzig is currently working on the establishment of a circle of friends for Haus Rabe.
Until then, we are happy about a donation for the preservation of this unique Bauhaus monument.
Your donation is tax deductible.
We will issue a donation receipt for this purpose.
Donation account:
Sparkasse Leipzig
IBAN: DE94 8605 5592 1090 2823 00
Want to know more? Get in touch with us!